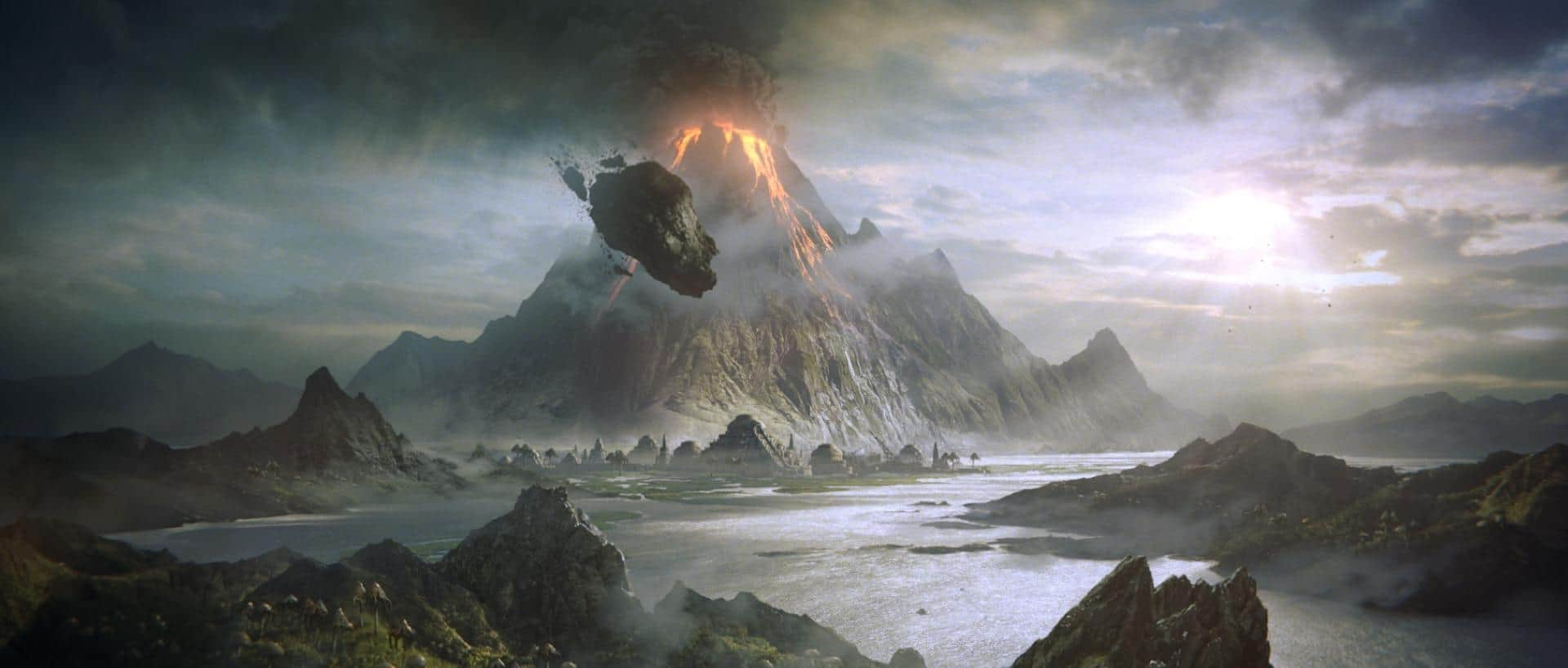 2017 innebär några justeringar gällande all kommande content till Elder Scrolls Online:
A new content Cadence
Because we will be regularly introducing Chapters to ESO, we are going to make a small revision to our content delivery cadence, starting this year. We will continue to ship quarterly updates to the game – each with a base patch that has all the balance, quality of life, and bug fixes that you have come to expect. Additionally, we'll have a DLC in the first quarter of each year, a Chapter in the second quarter, a dungeon-based DLC in the third quarter, and a DLC in the 4th quarter.
DLC nr 1 är som vi alla känner till - Homestead:
Homestead
I want to be sure that the awesomeness that is Homestead – the ESO player housing system – doesn't get lost in the excitement about Morrowind. Homestead is amazingly fun and will provide something that many ESO players have long requested: a piece of Tamriel to call their own. Homestead is launching in just a few days, and is by far the largest single system that we have designed and implemented for the game since launch. It is fun, provides endless opportunities for crafting, designing, and building, and we will be adding new items and homes periodically.
DLC nr 2 (numera kallad Chapter) är Morrowind:
Morrowind: ESO's next Chapter
As you can tell from the announcement, ESO: Morrowind is a big deal. It is our first retail launch in a while, it contains a LOT of content, and has two major new additions to the game: the Warden class, and small-group PvP Battlegrounds.

Because Elder Scrolls Online is not level-gated, it gives us the chance to do something different from any other online game of this type. Chapters are for more than just long-time or hardcore players of the game – Chapters are designed for ALL players of the game. As I've said many times before, we have a huge variety of players in Elder Scrolls Online. Many play every day and have invested thousands of hours in the game. Some play the game once a month, some play casually with their friends and families when they have time. And some just want to play through the storylines of the game as they would any other Elder Scrolls title and then wait for the next one. With our new Chapter content, all of these will be supported.

This means a new player will experience the Chapter as a 30-hour game, but with a hundreds-of-hours-of-content massive Online RPG to experience afterwards. To an existing player who hasn't played in a while, it's a new chance to upgrade to the current Chapter, log in and either create a new character to start fresh, or just play with an older character. For our many regular players of the game, you can just follow the quest to start the Chapter with your existing character (or create a new one) and go from there.
Vad som väntas efter Morrowind är fortfarande ett mysterium i sig:
After Morrowind
I've devoted a lot of space here to discuss our new content delivery strategy and how Morrowind will work. But we're doing a lot more than that – we'll have our dungeon-based DLC in Q3 and a content-based DLC in Q4. As usual, we will be selling them a la carte in the Crown Store and they will be available to ESO Plus members. We will also delve deep into Cyrodiil performance issues and provide much needed relief. And each update will come with a base patch full of bug fixes, quality of life updates, and balance changes. We'll release much more information about all of these later in the year.
Diskutera gärna om vad ni tycker om dessa förändringar och kommande recept för ESO content. Personligen tycker jag att det går framåt på alla sätt och vis. Inte nog med att vi får DLC och annat dylikt content så får vi fortfarande vanliga regelbundna base game patches. Om några år ser jag en karta över Tamriel är full av zoner att utforska!